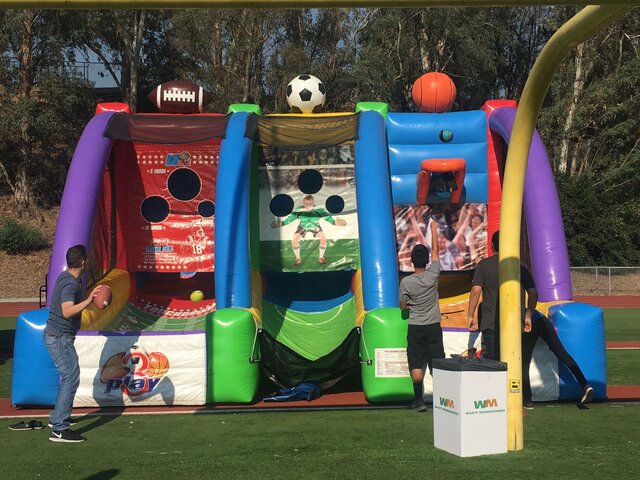 3-play sports: not 1, not 2, but 3 games in ONE!
Actual Size: 21' X 18' X 16'
Age Group: 6 years and up
Attendants: 0





Call to book 626-969-6571 Mon-Fri 9am-5pm

Soccer, Basketball, or Football? Why not all three?!? The 3 Play Sports inflatable incorporates elements from the worlds 3 most popular sports. Throw the winning forth quarter touchdown, kick the game winning goal, or sink the three pointer with seconds to go. Your friends will be going wild as you throw, kick, and shoot your way to the glory of your favorite sports stars.