Largest Selection for Holiday Inflatables in Los Angeles
  Holiday & Promotional Items
Christmas-Winter Rentals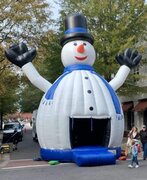 Fall-Halloween Rentals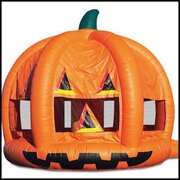 Memorial Day, Labor Day, July 4th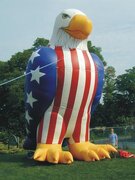 Promotional Items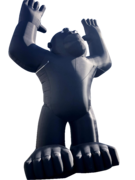 When it comes time for the holidays then there is nothing better than The Fun Company because you will find the largest selection for holiday inflatables in Los Angeles. Whether it's a promotional type or an interactive unit to keep the guests busy, we have everything under one roof. Everything from the tall inflatable types to the snow globe to large bouncers, The Fun Company has you covered.
We have all sorts of options for Christmas time to bring in holiday cheer and excitement for your business, corporate party, or family holiday gathering in California. Our inventory consists of some of the most amazing and coolest holiday inflatable rentals in Los Angeles. Check out the holiday jumpers we have to offer like our Giant Snowman jumper that is sure to impress your guests and keep the little ones busy for hours while the adults get to enjoy some quality social time.
Looking to make an impression this season? We have giant inflatables that will make you the talk of the town! We have options for Halloween, Thanksgiving, and Christmas holiday seasons. Don't forget about our elegant Santa Chair perfect for those photo ops at your event. Our Giant Snow Globe is another great option for your guests to get inside and snap some photos to create an everlasting experience. The Fun Company can handle all of your holiday inflatable needs. Give us a call and let's plan your event today! Be sure to check out our party packages too.
How To Book Your Holiday Inflatable Rental Los Angeles?
You can place your bookings via call at 626-969-6571. Our team members are available to book all of your holiday party rentals from Monday to Friday, 9 A.M to 5 P.M. For any further assistance, you can always give us a call, and we will provide you with the necessary solution.


Click on the option which says "Add to Cart".


You can view the price for your preferred holiday inflatables rental Los Angeles. Choose the date for your event.


Choose a start time.


Choose an end time.


If you want to continue shopping, then click on the option which says "Continue Shopping". If not, click on the option "Checkout".


Fill in the necessary details such as billing information, event information, and personal information.


Select the payment option. You have the options to choose from Credit Card, Check, or Raincheck.


Pay the amount, and you are all set for your event!


At The Fun Company, the quality of our services is unbeatable for all our party rentals Los Angeles. Our professional staff members are highly reliable, punctual, flexible, and accommodating. Even if you run a bit over time with your event, we make sure not to charge our customers with an extra charge, schedule permitting. Our primary goal is to have your guests have a great time. We will show you the working operations for any of our units you have chosen to rent. If you want the best holiday inflatable rentals Los Angeles, look no further than The Fun Company. We are your trustworthy agency when you want for all of your holiday rentals Los Angeles.